Revolutionize Your Smile:
Discover the Comprehensive Dental Implant Solutions at SoftDentalCare
Losing a tooth or multiple teeth can significantly affect your quality of life. Fortunately, modern implantology at SoftDentalCare provides a reliable and scientifically-backed approach to tooth restoration, often preferred over traditional methods like bridges.
Why Choose Dental Implants?
🔊 Audio Overview Available: we've provided a brief audio description of our page's content.
Permanent solution to tooth loss

Preserve natural tooth structure

Enhance oral health and aesthetics
Standard Implants: Ideal for most scenarios.
Mini Implants: Suitable for areas with minimal bone material.
Zygomatic Implants: A solution for significant bone loss in the upper jaw.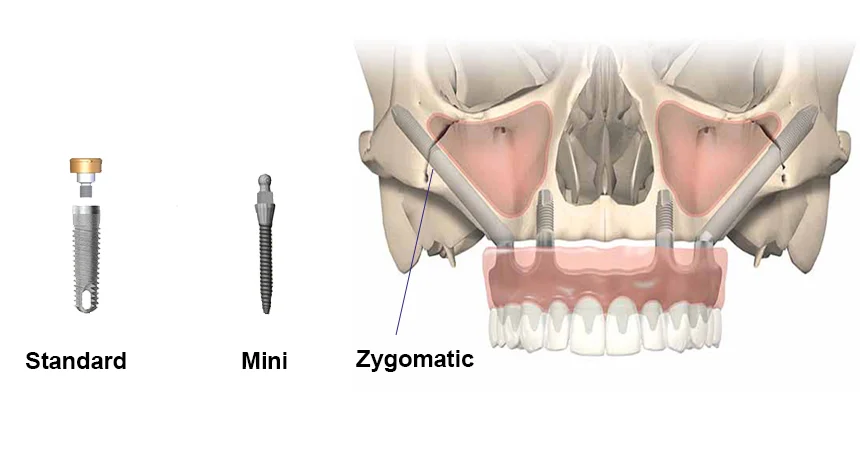 The Dental Implant Procedure
1. Consultation & Assessment
:
Understand your needs and dental health status.

2. Implant Placement:
Implant is inserted into the jawbone.

3. Healing Process (min. 2 months):
The bone and implant bond, forming a sturdy base.

4. Restoration Placement:
Attachment of crowns, bridges, or dentures.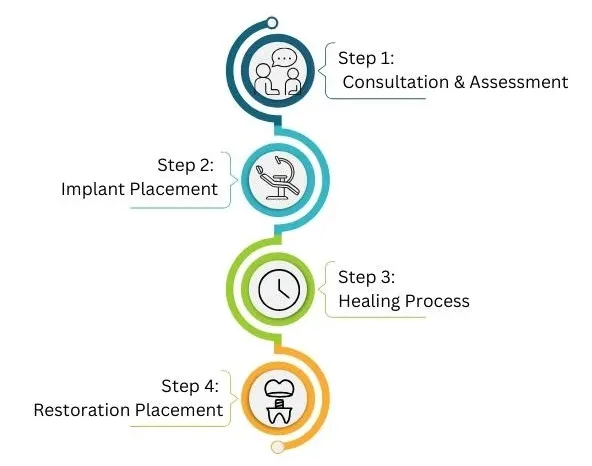 Are Dental Implants Right for You?
Dental implants may not be suitable for everyone as certain medical conditions could pose challenges. It's crucial to have a thorough examination and discussion with our specialists to evaluate your candidacy for dental implants. Conditions such as uncontrolled diabetes or severe cardiovascular diseases require careful consideration and management. Our team is here to guide you through the process, ensuring safe and effective treatment tailored to your unique circumstances.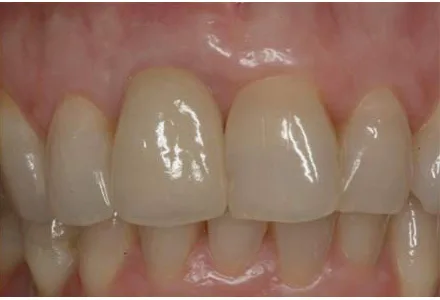 Ready to Restore Your Smile?
Let's Discuss Your Personal Case
Contact us today for a personalized consultation.